LUCKNOW (Metro Rail News): This is with reference to the Ministry of Home Affairs GoI Order no. 40-3/2020-D-dated 24.3.2020 on the measures taken by Ministries / Department of Government of India, State/Union Territory Government and State / Union Territory Authorities for containment of COVID-19 Epidemic in the Country that the offices of the Offices of GoI, Public Corporation shall remain closed.
Accordingly, the Lucknow Metro operation has also been closed for 21 days w.e.f. 25.3.2020 to 14.4.2020 During this period the operation of the Metros are to be kept on energized standby as per the instructions of Ministry of Housing & Urban Affair, Government of India requiring Traction, Signalling & Telecom services to remain in energised condition and one train to be run in morning & evening to keep the system functional. Accordingly, bare minimum operational staff are deployed to be available at the worksite to ensure security & safety of the various metro stations and to avoid any accident. 
Today Shri Kumar Keshav, Managing Director, UPMRC has inspected and reviewed the safety and security of the various Metro stations, with taking care of the health of the various staff which are deployed at Metro Stations for this purpose, especially PAC staff, G4S security and UPMRC staff deployed at various Metro stations from CCS Airport Metro Station to Munshipuliya Metro Station.
During the inspection, Managing Director took a special review that the masks, sanitiser, paper napkins and soaps are available at each station to the staff which are deployed at various Metro stations during this period and also advised to switch off the lights which are not in use.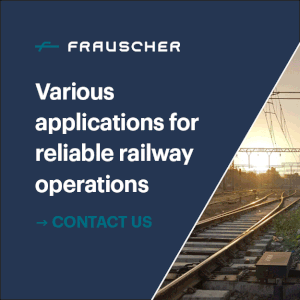 During his inspection, he was updated about the daily routine works, which are being executed in the Depot Cum Maintenance way which include the daily maintenance of Rolling stocks, Tracks, Signaling system with other equipments and rooms like Generators, Chillers and Receiving Sub Stations which are providing necessary supplies in the entire North-South Corridor of Lucknow Metro form CCS Airport to Munshipiliya which are to be ready to start the Operations after the lockdown.
Advertisement