DELHI (Metro Rail News): Delhi Metro Rail Corporation (DMRC), which has remained non-operational from the past 4 months due to the Covid-19 lockdown has incurred a revenue loss of nearly Rs 1,000 crore.
The DMRC earns Rs 10 crore every day. The total revenue loss so far has been over Rs 1000 crore since the time the lockdown. On March 25, The nation went into lockdown to halt the spread of the coronavirus. Still, more than 14.8 lakh individuals infected. 
DMRC has 300 trains running on eight lines that make 5,000 trips daily, transporting around 1.8 million commuters, hasn't earned a penny from last four months. Its income ended from different sources; for example, business and retail rents have additionally evaporated during the pandemic.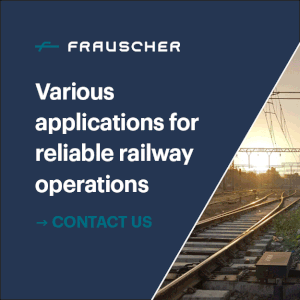 "DMRC's occupants' organizations, including retail and business properties, as well, have been affected seriously. They have kept in touch with us requesting that we allow rental instalments. We are taking a gander at government rules on this", Said Anuj Dayal, CPRO & Executive Director, Corporate Communications, DMRC,
The Government has been hastening limitations since Last week of May and opening up the economy in a staggered way. Unlock 3.0, or Phase 3 of relaxing up restrictions, starts August 1 however it is clear if the Metro will be not permitted to continue activities however Delhi has seen a drop in coronavirus infections.
Opening and Reviving
"The choice to revive the system lies with the administration. When they conclude, we are on backup. We ought to be in a situation to open the metro inside a few days when the administration takes the choice. Rules are set up for social separating and sanitization methods," Dayal said.
In Unlock 3.0, FICCI has suggested that the Government should permit multiplexes, films, and metro rail, and worldwide flights, among others, while holding fast to security safety measures.
Trains ought not to stop at stations that fall in contentment zones and security staff ought to guarantee adherence to wellbeing rules, it said.
Metro administrations may begin with under 50 per cent limit at first that can be expanded steadily, alongside contactless tagging beyond what many would consider possible.
In Mumbai, local train administrations continued from June 15 yet just for labourers offering fundamental types of assistance.
Infrastructure specialists said it is hard to keep up social removing in the metro. Although metro systems had revived in a few nations, there were hardly any takers for the open vehicles.
Ajay Sharma, Managing Director, Valuation Services at Colliers International India, said: Most of the worldwide metro services have revived with 60 to 100 per cent of running limit, yet commuters support has been a grim 20 to 25 per cent. The explanation is that individuals are as yet careful about utilizing open vehicles.
How can DMRC recover losses?
Metro projects have two sources of regular income – farebox, which accounts for almost 80 to 90 per cent of the revenue- ticketing, passes, sales. And the other source is non-fare box revenue, which accounts for 10 to 20 per cent and includes commercial and retail leases on DMRC land.
"Though trains have not been running there are fixed costs– maintaining the network and salaries," Ajay Sharma, Managing Director, Valuation Services at Colliers International India.
It can at best offset a certain percentage of the loss by increasing ridership, enhancing frequency and speed up construction work on new corridors, Sharma added.
Other ways to recover losses are- Value Capture Finance mechanism, wherein additional taxes can be levied on properties located around new metro lines and through Transit-Oriented Development, wherein additional floor space index can be provided for land parcels close to the station.
However, both these methods are for the long term and new lines, Sharma said. In order to recover losses in the short term, DMRC could shore up revenue by improving density, increasing the frequency of trains and higher ridership.
Reportedly, DMRC may not be able to pay this year's instalment of the Rs 35,198-crore soft loan it has taken from Japan International Cooperation Agency(JICA).
Advertisement