NIMACH, MP (Metro Rail News): During a recent visit to Madhya Pradesh, the Hon'ble Minister of Railways, Shri Ashwini Vaishnaw, conducted a comprehensive inspection of Nimach station's passenger amenities and facilities. Accompanying him was Shri Sudheer Gupta, the Hon'ble MP of Mandsour, alongside other senior officials from both Headquarters and Division, including Shri Ashok Kumar Misra, the General Manager of Western Railway, and Shri Rajneesh Kumar, the Divisional Railway Manager of Ratlam Division.

Shri Vaishnaw, during his inspection, also oversaw the progress of various ongoing Western Railway projects. He took a keen interest in the 'One Station, One Product' (OSOP) stall at Nimach station, where he assessed the product quality and discussed sales. Encouraging digital payments, he led by example, making digital payments for purchases at the OSOP stall and a catering stall at Nimach. His emphasis on digital transactions aligns with the vision of 'Digital India.'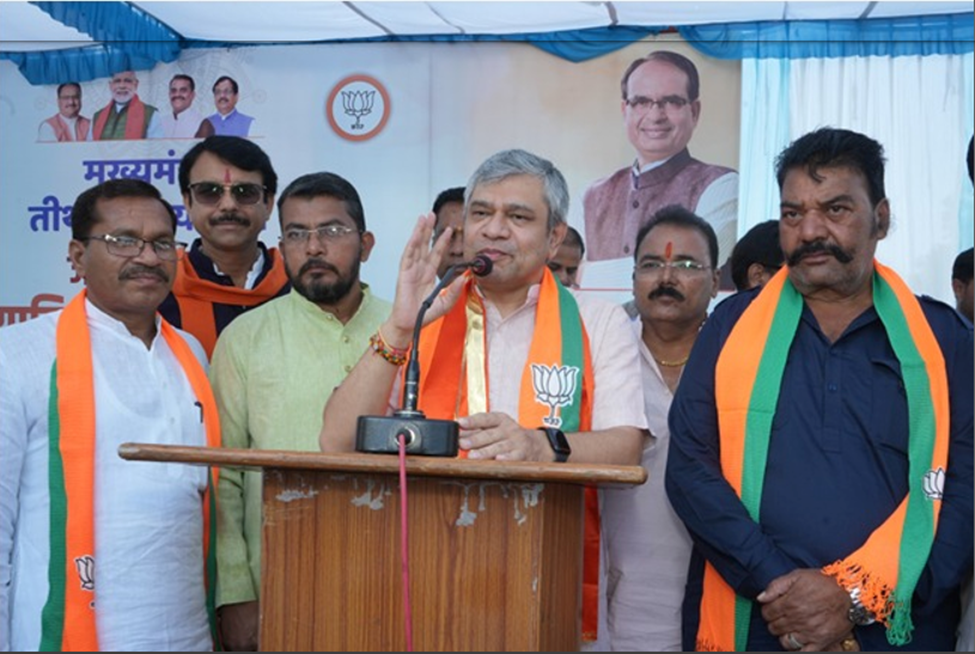 Subsequently, Shri Vaishnaw conducted a window trailing inspection of the Nimach-Ratlam section. During this inspection, he evaluated the construction progress of a new Road Over Bridge, which is being built in lieu of Level Crossing (LC) No. 141 near Piplia Mandi station on the Nimach-Ratlam route. The Minister engaged with young railway officers and urged them to play pivotal roles in the railway system's development. He emphasized the importance of their contributions, which are instrumental in achieving India's goal of becoming a developed nation by 2047.
Daily Updates from Metro & Railway