Meerut: Meerut Development Authority has convinced National Capital Region Transport Corporation (NCRTC) that, to start the work of Rapid Rail Project on the ground from Meerut first and Duhai to Sahibabad.  After this, NCRTC has invited tender for five stations between Modi Nagar and Meerut. It is believed that even though on 1 July working of Rapid Rail will start on the ground, its work may delay in carrying of actual work. The Central Government will try to complete the project in the whole West UP and NCR before the 2019 Lok Sabha elections.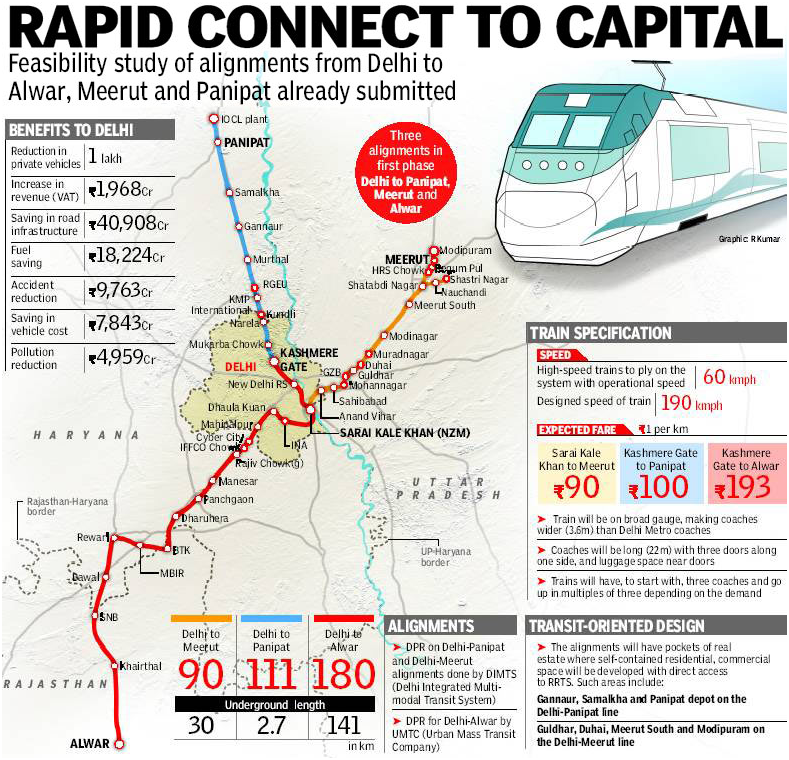 Just before the election of Kairana, just like the PM Modi launched the Eastern Peripheral Expressway by rallying in Baghpat, preparations for the Rapid Rail will be done on the exact same lines. On July the starting date has been fixed for carrying Rapid Rail work.  So far, Kejriwal government of Delhi has not agreed to the Rapid Rail, therefore the  NCRTC is busy in construction of first Phase  from Duhai to Sahibabad  in Uttar Pradesh.  Now, there is only seven days left on the date of starting work on the ground, but till now the central government has not given any response.  Meanwhile, tenders of stations between Meerut and Modinagar have also been invited.
BJP government has always considered Meerut as important place for election and contribution of people in election victory. Now people of Meerut are expecting center cooperation in this project.
From the beginning of 2011, there is discussion to make DPR and company is going on, and to build the 92 km of Rapid Rail Project, between Delhi and Meerut, was going on, but till the now  project has remain in file only to bring on ground neither the Centre government is responding nor the NCRTC.  A large part of it is from UP, so the approval of the UPA government was sought and which was given given it last year. Now the permission of the Delhi Government is to be taken in this matter.
On the other hand, the NCRTC officials are busy working on this project every day but are not speaking anything about the date of  1 July. They have even not updated any information regarding project on the NCRTC website.
Daily Updates from Metro & Railway